Social Studies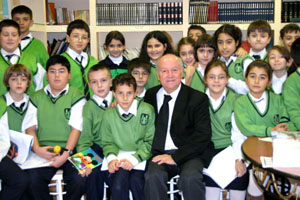 At Private Istanbul College, the social studies lesson teaches our students asking, thinking and questioning disciplines by prioritizing history and geography knowledge. Our students are taught to be individuals in the society, who do not forget the national customs and traditions, and adopt universal values.
By combining their knowledge with everyday life and commenting on them, the students obtain concrete knowledge. The student-centered, therefore event-based education principle of Private Istanbul College, becomes more apparent in the social studies classes, and allows new approaches in students' interaction with the environment.
The subjects taught in the classes are backed up with the extra scholastic trips. The subjects that are meant to be taught are made easier to understand by showing the real-life examples.