LEGO MINDSTROM ROBOTIKS KULUB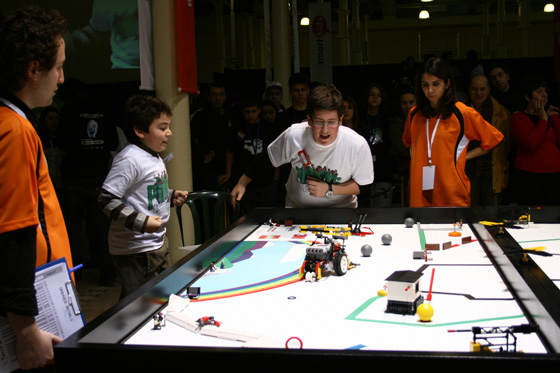 Our Lego school, which helps the children gain analytical thinking abilities, carries out its activities with the name "Lego Mindstorm Robotics Club". Our students carry out creativity activities with the robots they design while they prepare problem solving algorithms via analytical thinking.

Also, Lego Mindstorm Robotics Club members join the First Lego League, which is a huge project with over 100.000 children from 50 countries all around the world. During the work hours they get ready for the competitions, in which the children program the robots they work on, make them complete various tasks on the desk without any flows, and gain points.

Our Lego Mindstorm Robotics Club also prepares a project on the subject, which is determined by the First Lego League annually. The subject for 2008 – 2009 Academic Year was the "Climate Change". Our students, who evaluated the affects of climate changes and developed solutions to this problem, were ranked first among the students of 81 schools by preparing the best project, and qualified for the World Championship in Denmark.

In our school, we encourage and maintain activities of the Lego Mindstorm Robotics Club, which support our students' cognitive learning processes while letting them to socialize on the same platform with students of 48 countries all around the world.