English Theatre Club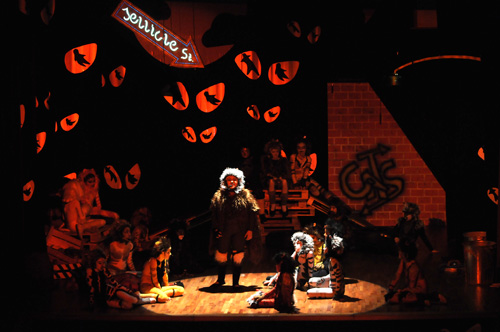 The year-end plays, as well as other plays within the academic year are performed by the English Theater Club, under the control of English Department and in compliance with the ages and the talents of the students. The plays are generally selected among the world classics, however, in the recent years, more popular Broadway classics have been chosen.

The English Theater Club, which participates in the joint works with the Music and Dance Clubs, prepares new shows every year and provides the students with opportunity to explore their potentials. In the previous years, our students have performed the classical masterpieces such as "A Midsummer Night's Dream" and "Antigone", and in the recent years, they have been performing musicals such as "Beauty and the Beast", "The Hunchback of Notre Dame", "Aida" and "The Lion King".